BINS ADELAIDE - Adelaide's leading Skip Bin Hire Business
Experienced and Reliable Skip Bin Hire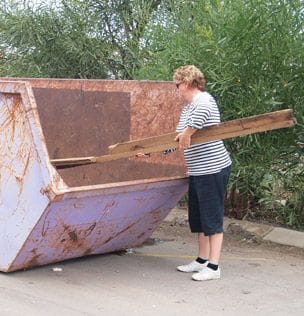 BINS ADELAIDE hire out skips and waste bins containers to the domestic, commercial and industrial market in Adelaide, South Australia.
We are locally owned and operated and we have been providing our service to Adelaide for over 27 years.
Our service is used for all rubbish cleanup, home renovation or construction needs by a range of people including homeowners, builders, tradespeople and more!
BINS ADELAIDE is a household name in Adelaide.
At BINS ADELAIDE, we are dedicated to providing quality products and expert advice to ensure our customers are happy, 100% of the time.
We pride ourselves on delivering a wide range of bins that cater for waste removal of nearly everything. From prunings and spring clean ups to hard rubbish, building renovations and concrete bricks our equipment can handle it all.
We deliver and pick up the waste disposal bins on time and ensure all your rubbish removal needs are met.
Why Bins Adelaide?
Bins and skips for all purposes

Home clean ups

Rubbish Removal

Commercial sites

Prompt delivery and pick up

Excellent service

Competitively priced

Locally owned and operated
Bins Adelaide is the company to call for site clean ups no matter what the mess! For the disposal of waste, so when you couple these integral factors with our vast industry background, it makes sense to choose BINS ADELAIDE!
If you're looking for rubbish removal, concrete,soil or brick removal, garden waste or junk removal, skips or anything else related to waste disposal, talk to BINS ADELAIDE.