Skips Hire Adelaide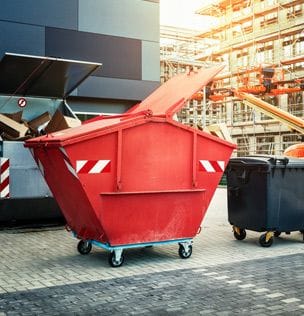 Bins Adelaide offers you the best quality in Skips hire Adelaide for over 27 years. Our Skips hire Adelaide are heavily popular for projects occurring in domestic, commercial and the industrial market in Adelaide, South Australia. We service to individuals who are in need from homeowners, builders to trades people we provide the full rubbish clean-up for any project you had in mind. At bins Adelaide we ensure that we provide quality products at a reasonable price with fantastic customer service. We provide a variety of sizes to choose from and are the best for Skips hire Adelaide. Our Bins are great quality and can withstand all hard material from hard rubbish, concrete bricks and building renovations. We will make sure to cater waste removal every step of the way and that all requirements are fulfilled for your business. Don't put your project on hold due to waste removal, contact our friendly staff today.
The process for our Skips hire Adelaide
Our Skips hire Adelaide process is the best through delivering great customer service and meeting your rubbish removal needs. Our Skips hire Adelaide can be hired for the duration of time that suits your projects waste disposal needs. We ensure your waste disposal bins are picked up and delivered on time, let us know when and where, so we can deliver fast and great service to you. Our bins are strong quality and can fulfil any of your waste needs from concrete to garden and even junk and brick removal. No job is too large or too small for us, each bin varies in size from 2 cubic metre to 12 cubic metres, which gives more variety to our clientele. Our friendly members are dedicated to provide you great customer service and a stress free process. Our skips bins are great quality at a great price which can help fulfil the budget of your project.
Why pick our Skips hire Adelaide?
At Bins Adelaide we are the best at Skips hire Adelaide with over 27 years in the field and offering the best service and quality to choose from. Our Skips hire Adelaide is useful for any project varying from home clean up, commercial sites and rubbish removal. Our process will guarantee fast service, pick up and competitively priced. For site clean up don't hesitate to contact the team at Bins Adelaide. We have a strong industry background and know exactly what service or product will best suit your project. Today we are the leaders in Skip hire Adelaide and plan to keep it that way. Our staff members are always here to fulfil your project and provide outstanding service for every client. If you have any projects that require skip bins look now further than bins Adelaide, we are the leaders and your best choice for any project.
Contact us today, so you can inquire about our Skips hire Adelaide and how we can help with your waste removal needs.